Find your perfect fit
Boot Fitting
Stratton & Mount Snow
Boots for every terrain
Buying boots doesn't have to be daunting. Our goal at Equipe Sport is make the process easy. Your boots should be easy to get on, fit correctly, provide great support and energy transfer, not hurt, be as warm as a ski boot can be and then be easy to take off. All of this can happen but the first step is going to the right boot shop.

After an evaluation of your foot, ankle, and lower leg we will walk through a series of questions that cover history of injuries, past problems with boots, level of skier, and finally, what the use of your boots will be; Race, free ski, AT, coaching, etc.

When you leave our store, you have a great fitting boot at a fair price. And don't worry, if things need some adjustment just stop in.
Eight Steps to the Perfect Fit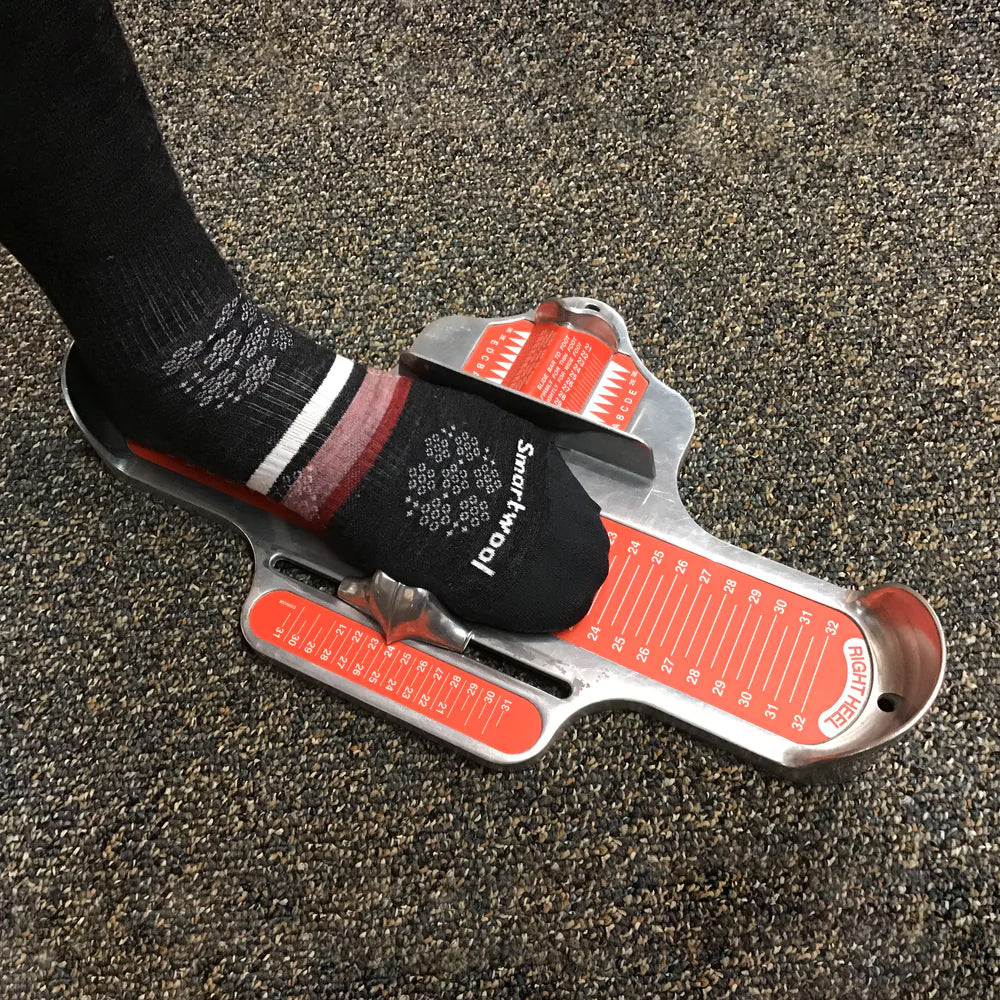 1 - Foot Size
First, we will evaluate your feet, including size, length volume, width, instep, arch height and foot mobility. We will ask you to take a comfortable athletic stance and flex your knees to look at how the foot and leg work together.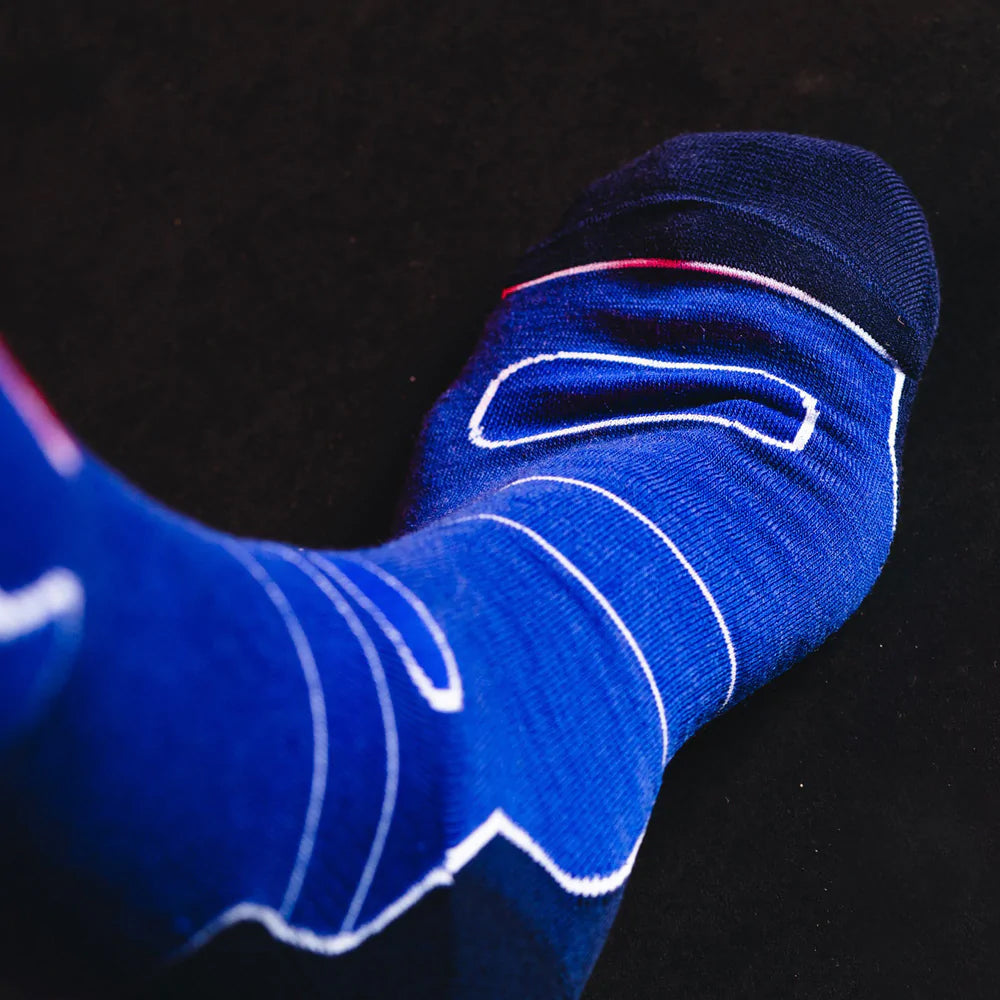 2 - Socks
Socks are a critical component to comfort, warmth, breathability and ultimately performance. We will recommend the best sock to enhance your skiing experience and fit.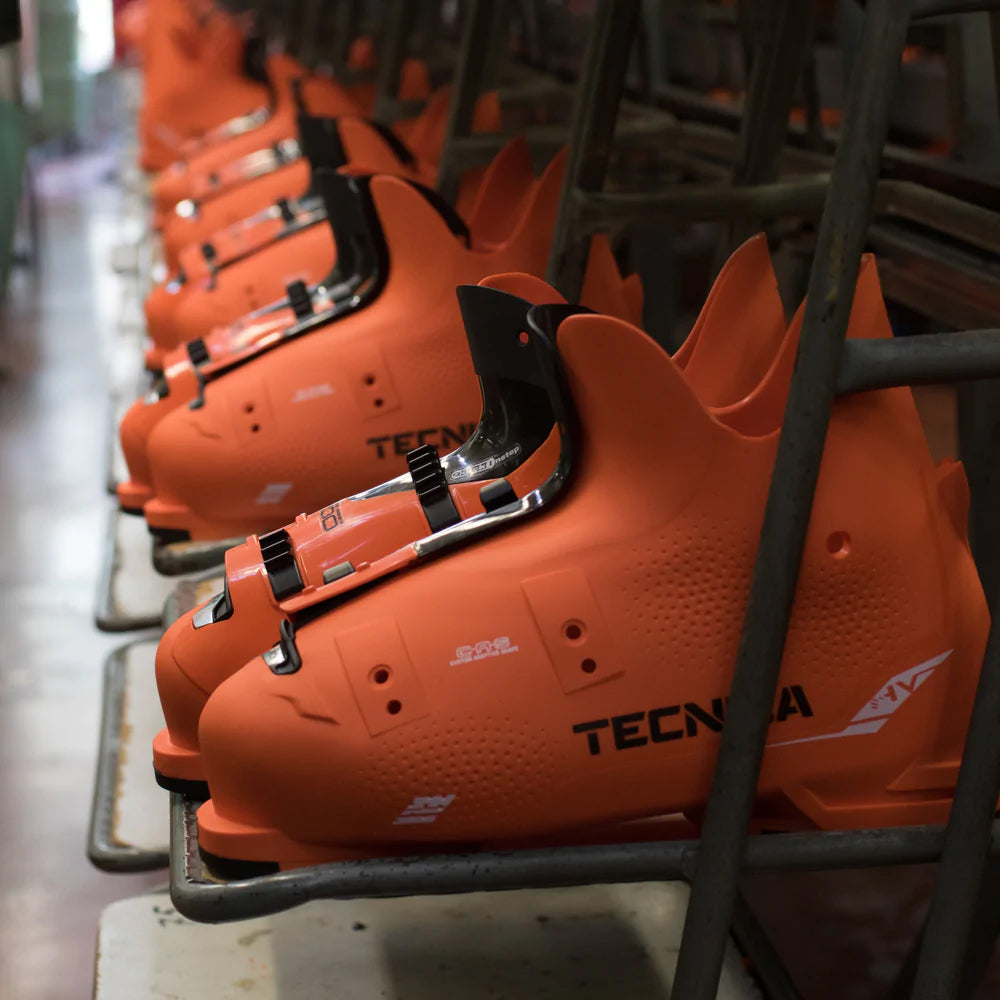 3 - Finding the Boot
Using the information we gathered in step one we will then bring out the boots that best fit your foot and performance needs. Several methods may be used to determine if the fit is correct including liner fitting and shell fitting. Our goal is that when you are standing straight up in the boot that your toes are lightly touching the front of the boot, this can feel foreign to us as we don't wear our shoes this way. Once you begin to flex the boot, your foot will slide into the proper place. This is a great time to talk about what buckles get tightened first when you put on your boots. From there we will evaluate the fit in the forefoot, instep, ankle and calf area. Depending on your foot and performance needs we should have the correct boot identified within three boot models.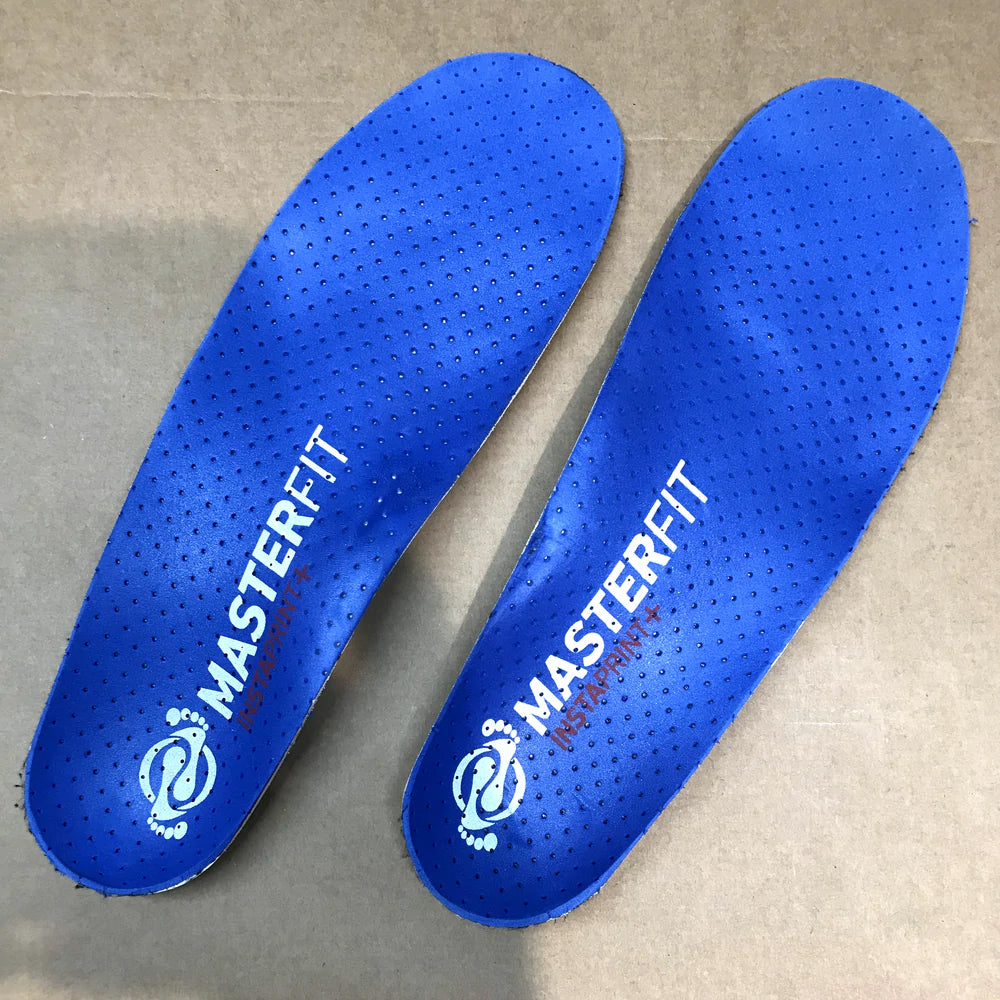 4 - Custom Insole
Ski boots arrive with a stock insole that is an average of all foot shapes. This stock insole will have no heel or arch support and is meant as a cushion. Many skiers will benefit from additional support under the foot. It may be as simple as an over-the-counter insole like a Superfeet® or may involve custom foot orthotics. We can build a footbed that matches your needs. This process can take additional time (30 minutes) but will increase your boot's performance and your comfort significantly.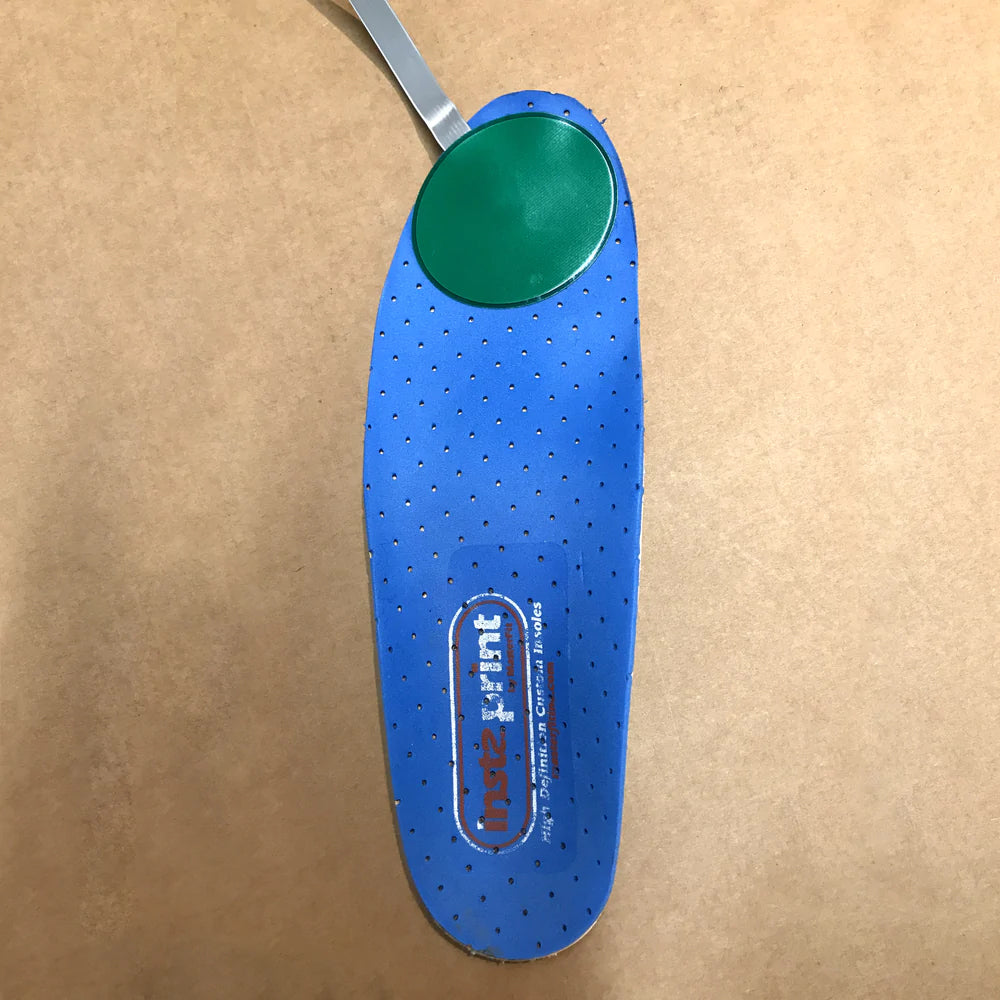 5 - Heat
Adding a heat component to your ski boot not only keeps your feet warmer but also improves circulation, performance, mobility and comfort. We will explain the two heat options we work with; Hotronic boot heaters or Lenz heated Socks. Both will improve your experience on the hill.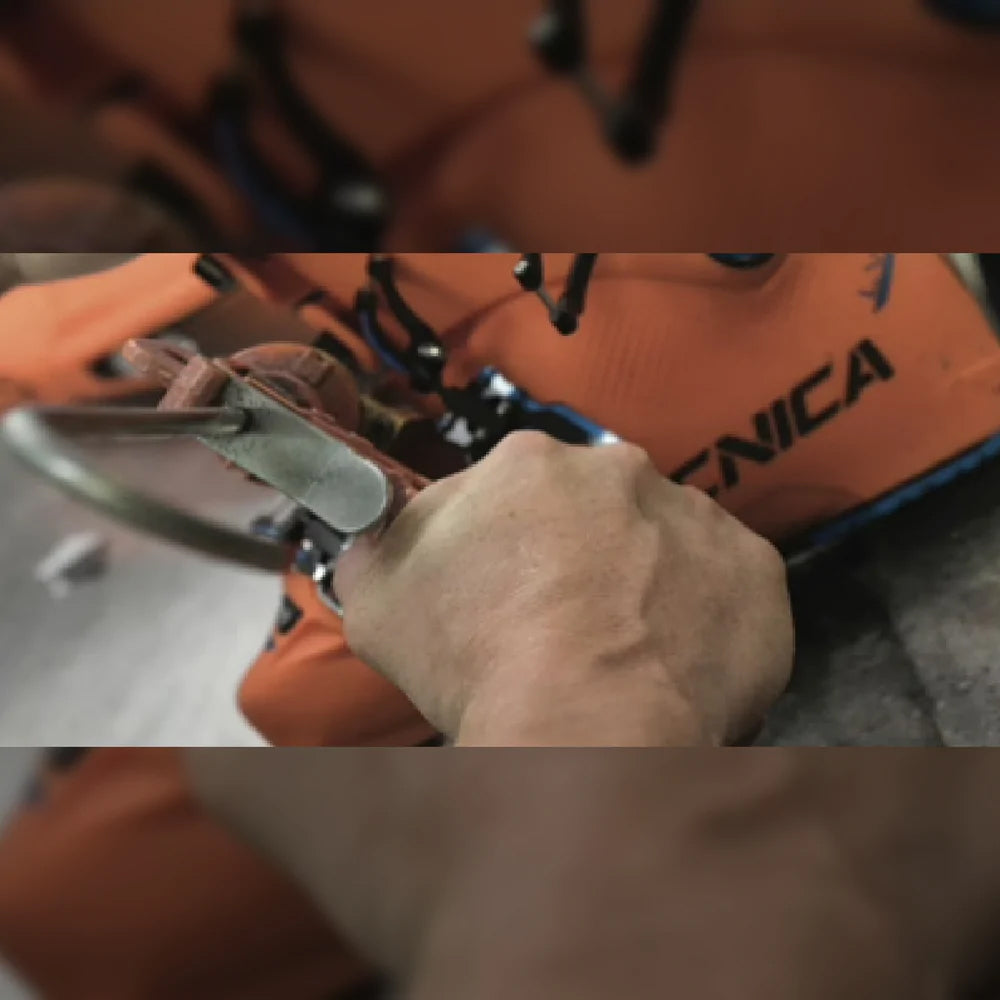 6 - Shell Work
Some boots need some more adjustment. Certain points on your foot may need some extra space. Don't worry if there is one or two pressure points. We can custom punch, grind and mold the shell to best fit your foot.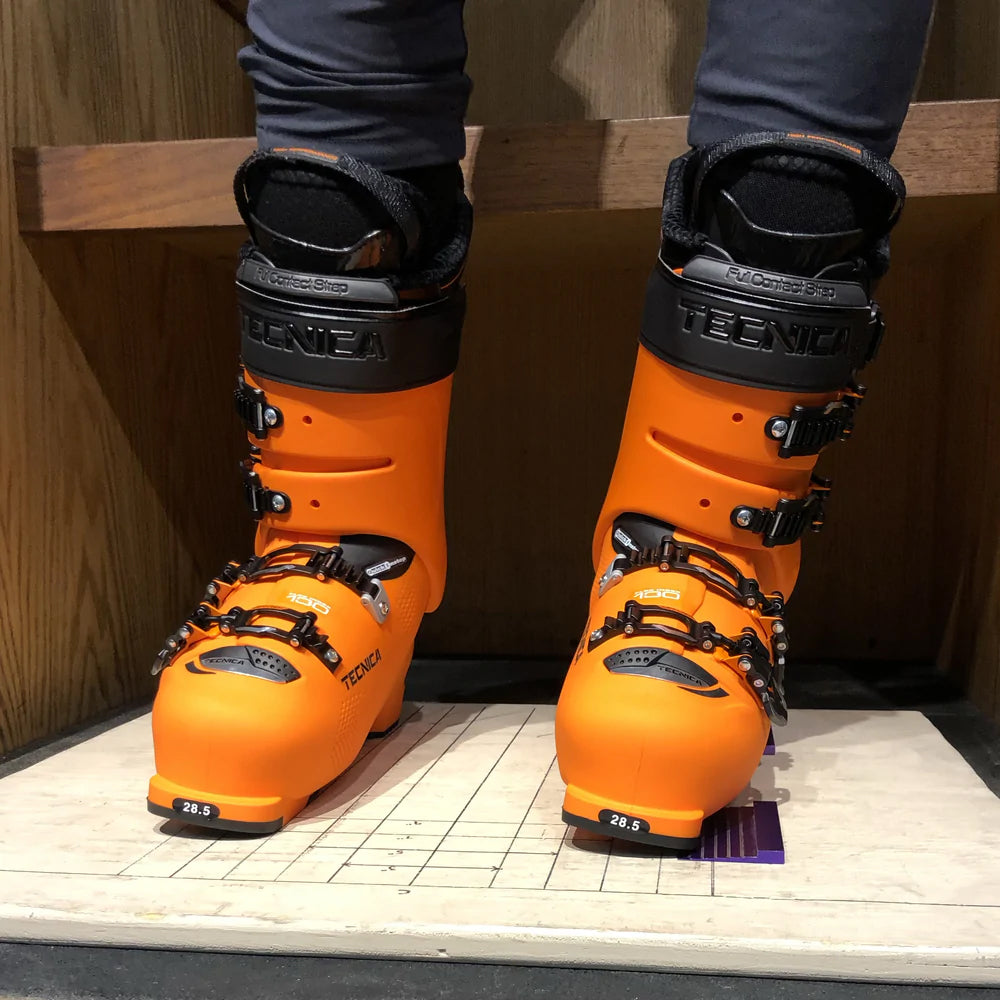 7 - Alignment
Alignment creates a relationship between you and your boot that helps get the ski on edge more efficiently. If we can improve the connection between your boot and the ski and your ski and the snow, your on-hill experience will be that much better. Several tools may be used to shore up the bottom of the boot to determine what adjustments are needed, if any.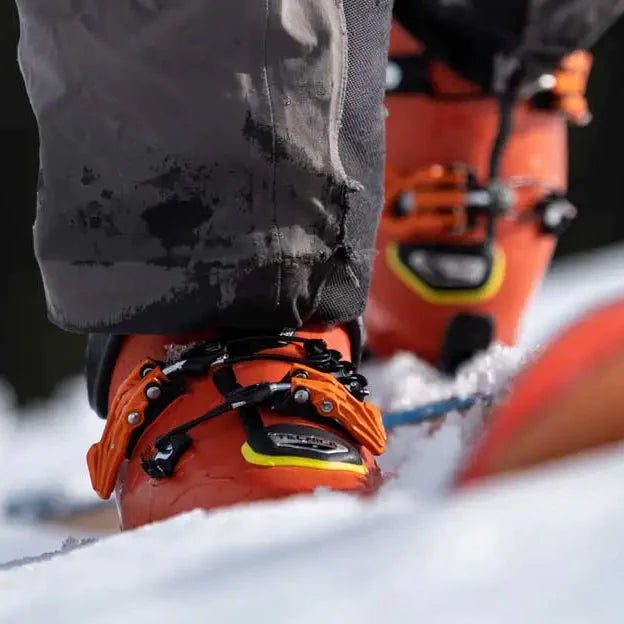 8 - Go Skiing!
Hit the slopes and enjoy the comfort and efficiency of your new boots. We're here if you need a little more adjustment. Have fun!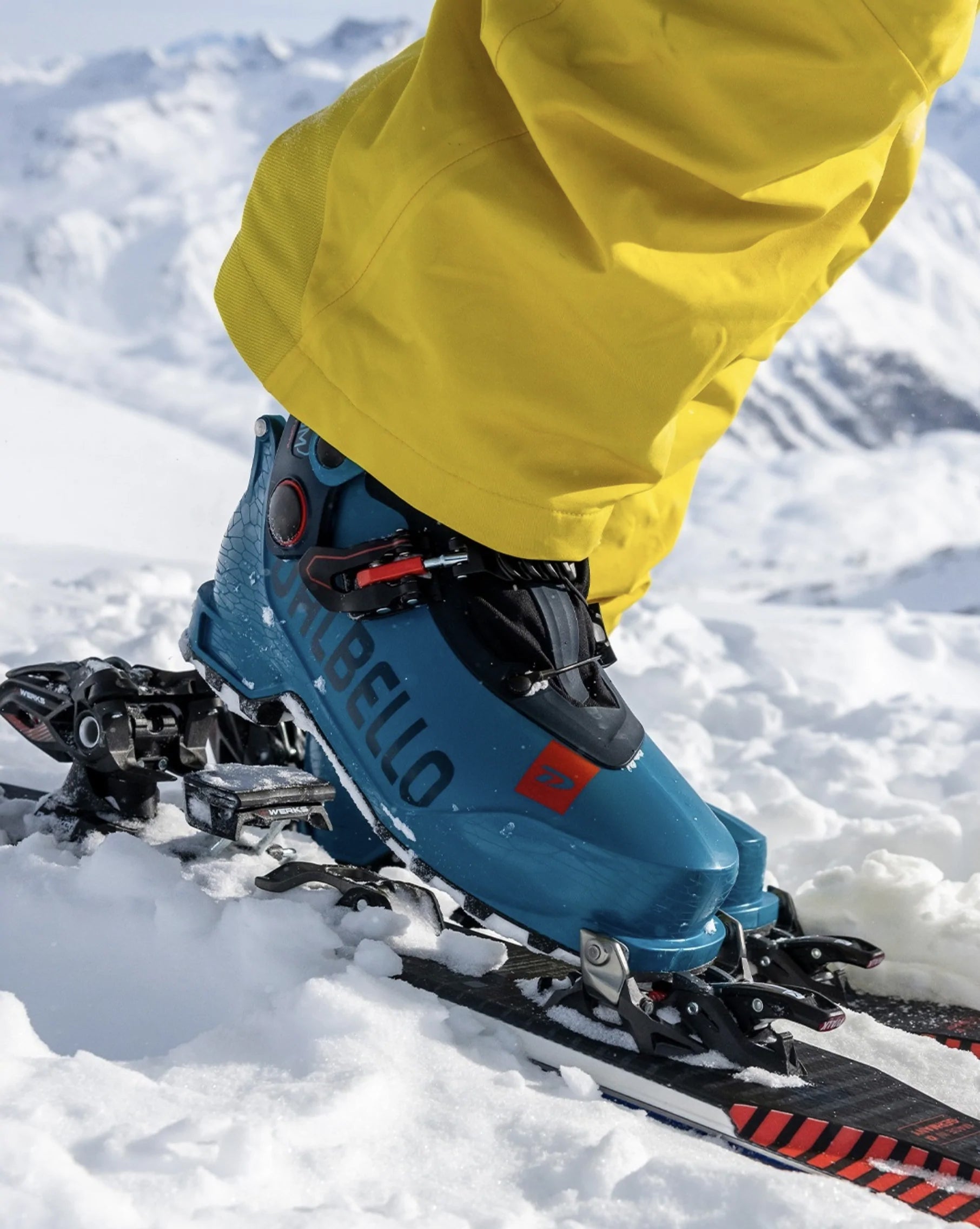 Let's get you out there
The total package
Some of the activities that we perform as part of our boot fitting process, include:
• Foot Assessment
• Boot Grinding
• Boot Stretching
• Toe & Heel replacement
• Toe & Heel lifts
• Canting
• Router work
• Sole planning
• Posted footbed
• Unposted footbed
• Additional work done by labor charge